We may earn money or products from the companies mentioned in this post.
From the Archives: The Historic Lansdowne Theater
Let's rewind to the spring of 2012.
I was finishing my final semester of college. Graduation would be in a few weeks, but first: I and a few other students had the opportunity to visit the closed Lansdowne Theater in Lansdowne, PA with renowned photojournalist Colin Finlay.
The theater, opened in the 1920s, had been closed since the 1980s after an electrical fire. It turned out to be the opportunity of a lifetime: each of us students had some one-on-one time with Mr. Finlay on-site, and again back in the digital lab to discuss our photos.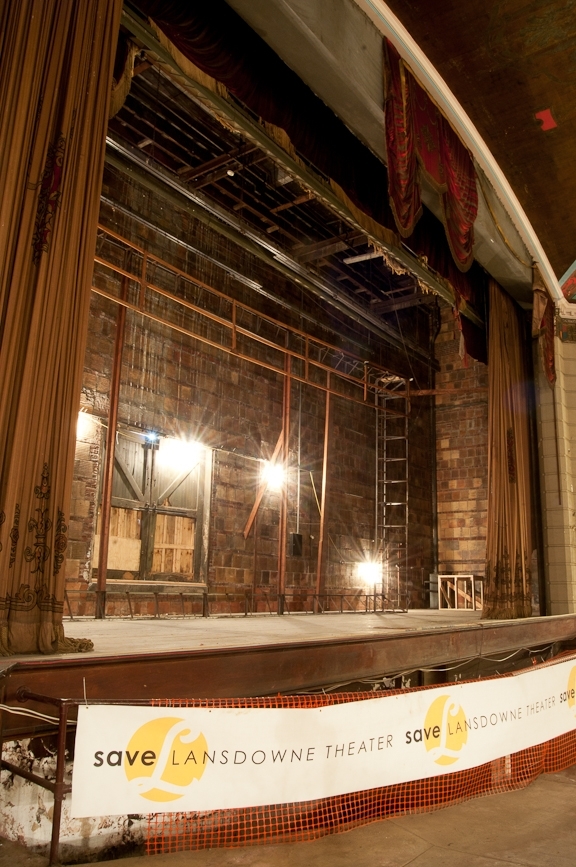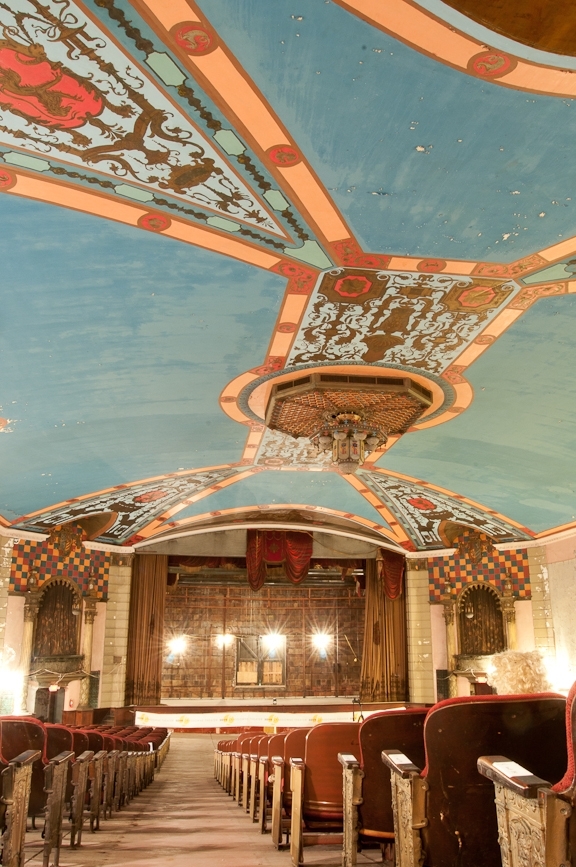 The theater was dark, and each exposure was around 14 seconds.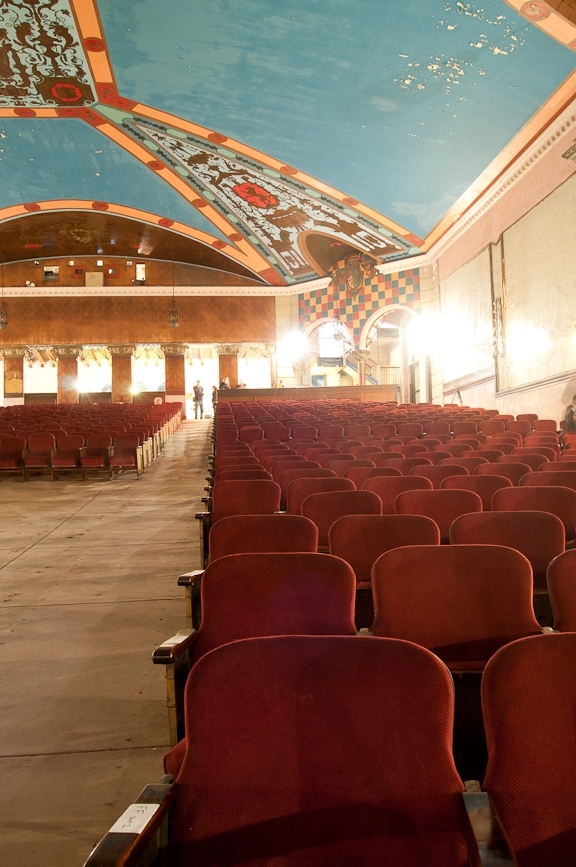 Mr. Finlay remarked on my tendency to shoot everything with a vertical or portrait frame…since then, I've tried to take more horizontal photos!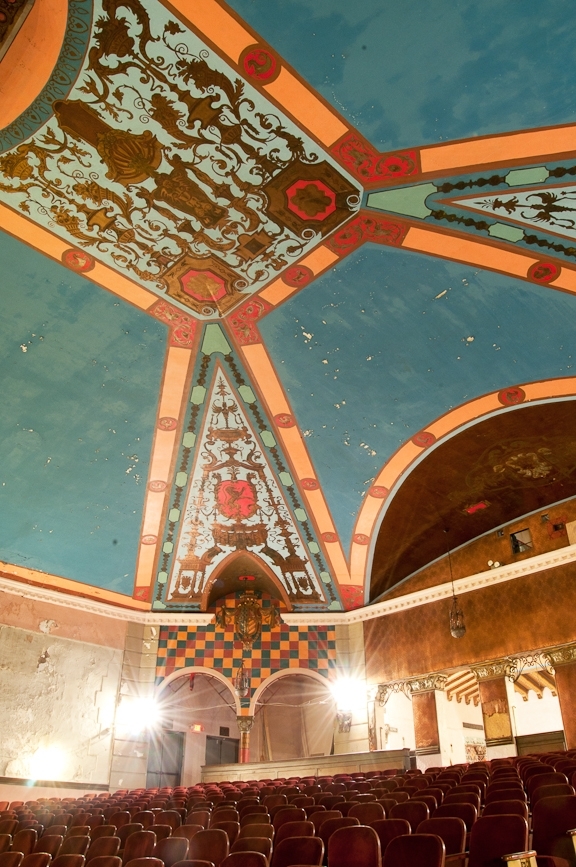 It's true: I do prefer vertical photos. Somehow I think they make everything look a little more fantastical and beautiful.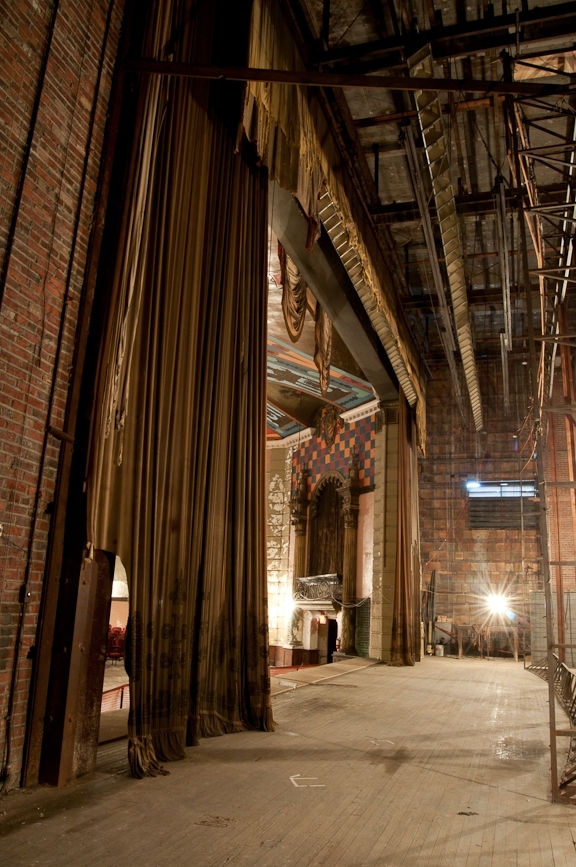 The above photo is probably my favorite: taken from the wings, it reminds me of the time I spent in community theater, watching the scenes I was not in from the side.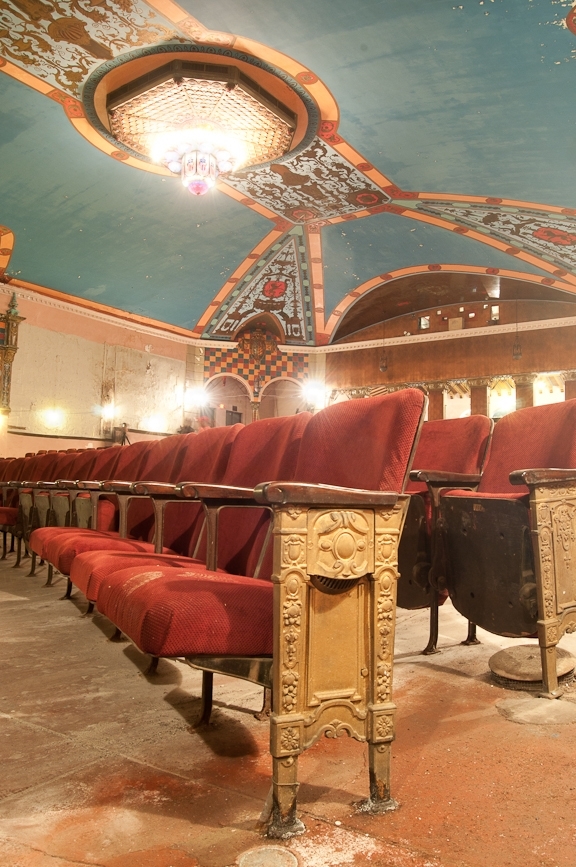 The chairs were beautiful; every detail in the theater showed craftsmanship and care.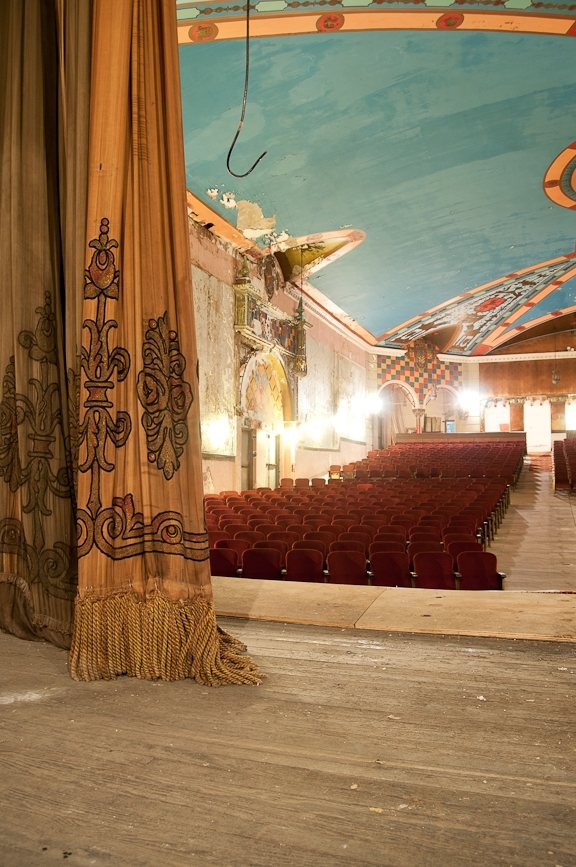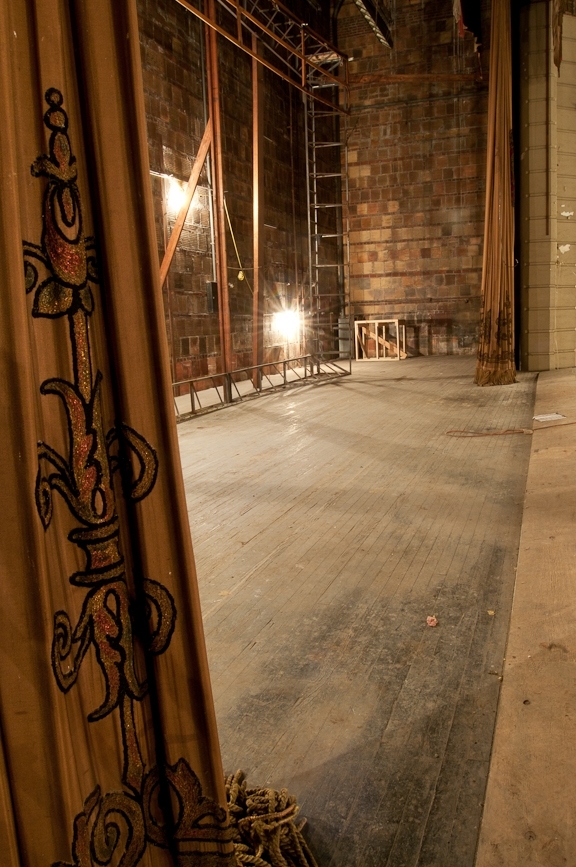 Back to the stage: I am not sure if the embroidered curtain is original to the 1920s, but the fabric and design fits the time period.
This visit appealed to my love of both history, architecture, and theater, and it was an honor to meet Colin Finlay and photograph this building.
Have you visited the Lansdowne? Were you ever there in the 1970s (or before!) when it was still in business? Tell me about it below!
You can visit Colin Finlay at his website.
Read more about the Lansdowne Theater.